Adult Program
Helping Adults Live Better Lives
This program serves individuals aged 18 years and older who have experienced interpersonal childhood trauma. The goal of the program is to help participants recover from the impact that childhood interpersonal trauma has had on their lives.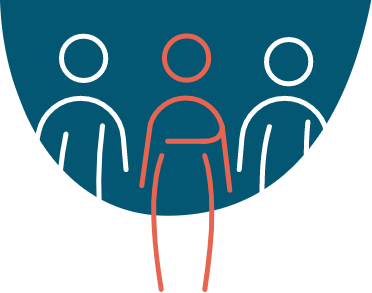 "I have done A LOT of therapy but nothing has ever helped me like this."
Participant
The Process
All adults begin their work by participating in our Skills Training in Affect and Interpersonal Regulation (STAIR) Program – the foundational element of this Program. STAIR is a mixed-gender group that offers enriched psychoeducation about trauma, and provides participants with the opportunity to explore childhood trauma symptoms that are impacting their lives.
Once individuals complete the STAIR Program, they may choose to begin Individual Therapy with a Cedar Centre therapist. During this stage participants are able to address specific themes related to their trauma with their therapist. While registered in Individual Therapy, participants will also take part in at least one Resourced and Resilient Group.
Have a question?
If you have any questions about this program, our services, or our organization in general, our team is here to help answer them for you!