Child, Youth & Family Program
Helping Children Recover from Trauma
This is a family-centred, strength-based program for children ages 3 to 18 years old who have experienced interpersonal trauma (sexual abuse, physical abuse, emotional abuse, witnessing domestic violence, bullying and acts of war). When a child has experienced interpersonal trauma the entire family can be impacted. Therefore, in addition to providing individual therapy to children and youth, we also provide psychoeducational support to non-offending parents/caregivers of our younger participants so that they are able to better support their children.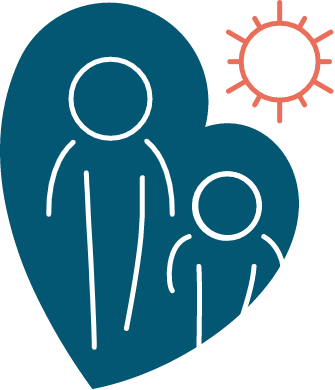 "If every child/youth could have access to counselling services following disclosure, our kids would be much better equipped to move forward"
Parent/caregiver
The Process
The therapeutic process for the child or youth can continue for up to 48 weeks. Supportive caregivers of children and youth in the Program must attend a limited number of sessions with a therapist when their child begins therapy. Sessions focus on helping caregivers support their child while they are in therapy, as well as psychoeducation about trauma and trauma responses. Ongoing caregiver support and trauma therapy is also available.
Following the completion of Individual Therapy, caregivers and siblings (when appropriate) will be invited to join the child or youth for family sessions. These sessions focus on integration of what has been learned in therapy and helping the family move forward from the trauma.
Have a question?
If you have any questions about this program, our services, or our organization in general, our team is here to help answer them for you!